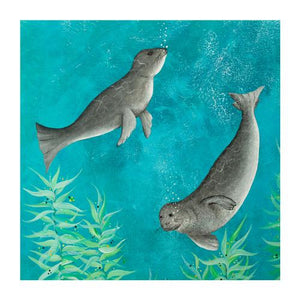 We are very excited to release the first designs in our Care For Our Earth range. April 22nd is Earth Day 2017.
Earth Day is the perfect time to think about the planet we live on and how to protect and save it.
Every year, more than one billion people across the world mark the event by showing support for protecting our environment. Festivals, rallies and outdoor events are held in nearly 200 countries - often, with the support of A-list celebrities and political leaders.
But why do we celebrate Earth Day? Earth Day aims to encourage people across the world to be more environmentally friendly. This can be as simple as increasing the amount you recycle, volunteering for a local green project or installing solar panels in your home. It is also a great opportunity to get outside and be at one with our beautiful environment. You can celebrate Earth day in many ways, but here are a few ideas:
Grow your own food (or buy locally-grown produce)
Go paperless
Plant a tree
Stop drinking bottled water
Start carpooling (or take up cycling)
Invest in a solar-powered phone charger
These are great ideas to celebrate our earth everyday, not just on Earth Day. The Care For Our Earth Range range features animals, flowers and environments that make up the beautiful earth we live in. We want to not only share the beauty that is our Earth, but we also hope it's a daily reminder to everyone of how precious and special our earth is and how important it is for every person, child and adult, to protect and nurture it. The packaging for our Care For Our Earth Range is made from recycled card, to also remind us how important it is to Reduce, Reuse and Recycle