Article by Vanilla Beige - May 2017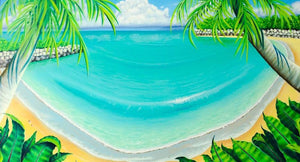 Red Brush Art was featured in an amazing article by Angie Manners from Vanilla Beige which goes into alot of detail about our art, background, and more. Well worth a read if you are interested in learning more about us!
It's always amazing to see our Red Brush Art story in print. We are so happy to have been featured in an article by Angela Manners from Vanilla Beige.
Vanilla Beige is an online publication that serves as a platform for curated and original content. They are all about life explored. It could be coffee, food, a personal journey or any obsession big or small. That is why they hand-pick and bring together writers and stories that they love and care about.
Their goal is to add depth and texture to up-and-coming brands, unique concepts and the people behind them. They look for a deeper connection, that additional information, an education and a more loyal readership, so we are truly honoured to have been featured in their blog.
You can read all about Red Brush Art in the article. Please share the article with your family and friends, and let us know what you think. Thanks Angela for your amazing article and your support.